COMPANY OVERVIEW & GENERAL INFORMATION
We,

White & Blue Fragrance Co.,Ltd

.

Bangkok Thailand

have a strong
intention of providing
hygienic products & the environmentally clean services related at the best quality of services, products and reasonable
prices
in Thailand.
With our Executive's team in their years of
experience in the field, we are committed to understanding,
and meeting our
customers' needs and expectations.
Our current customers such as : The entertainment Complex,
Department Store,
Government office, Restaurant,
Office building, School, Golf Course, Sports Complex,
Hospital, and Hotels etc.
PRODUCTS SHOWCASE: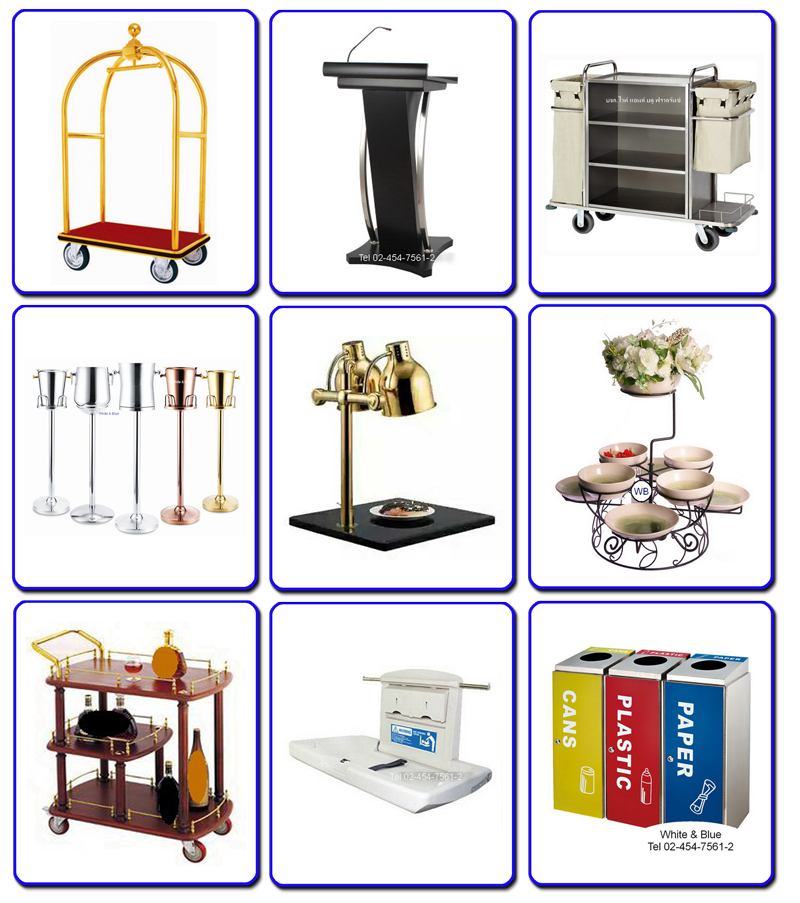 Automatic Aerosol Dispenser

Air Freshener spray refill cans

Liquid Soap Dispenser, Automatic Soap Dispenser
Liquid Foam Soap Dispenser
Liquid Soap with moisturizing
Liquid Soap, Antiseptic Soap

Vending Machine
Alcohol Hand Gel Dispenser

Automatic Urinal Flusher, Automatic Faucet

Portable Toilet, Mobile Toilet

Baby Changing Station, Baby Diaper

Sanitizing Fluid, Deodorants Odor control fluid

Hard Soap, Block Soap, Herbal Soap

Jumbo Roll Tissue & Dispenser

Advising Stand, Queuing Stand

Conference Room Equipments

Restaurant & Bar & Café Equipments

Kitchen Ware, Catering & Buffet Equipments

Plastic Bin, Stainless Garbage

Housekeeper Equipments and Cleaning & Laundry Tools
(For more details as per our products catalogue)